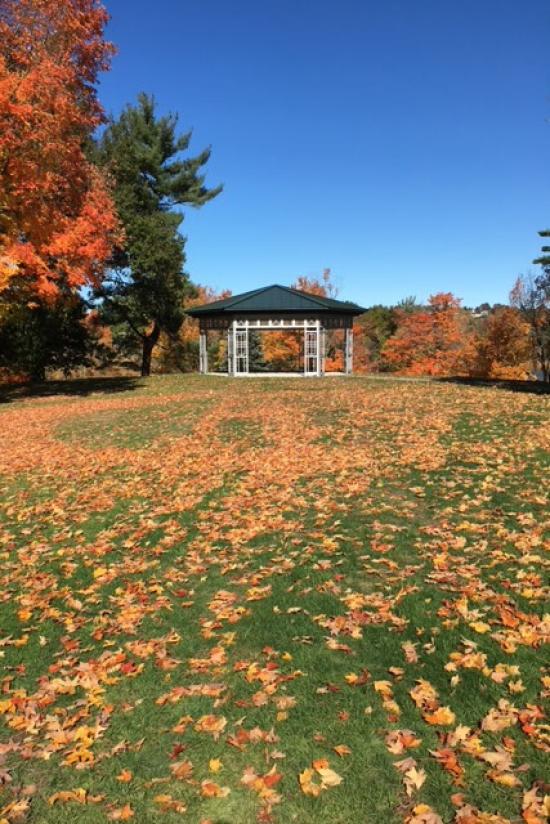 Institute Park is an iconic public park which is bounded by Salisbury Street, Park Avenue, Humboldt Avenue and Grove Street in downtown Worcester, MA. 
Institute Park has a number of amenities that can be enjoyed by the public.  These include:
Trails: A perimeter pathway and handicapped-accessible elevated walkway over portions of Salisbury Pond to enable park visitors to circumambulate the park and the pond.
Concert Pavilion: A concert shell known as the Levenson Concert Stage.
Fallen Firefighters Monument: dedicated to fallen firefighters including the six firefighters who perished in 1999.
Tennis Courts: Three tennis courts are adjacent to Salisbury Street near West Street.
Athletic Field: O'Connell Athletic Field is located on Grove Street next to the Worcester Firefighters headquarters.
Restrooms: Public restrooms are located on Salisbury Street near West Street. The restrooms are open when concerts, festivals, and other public events are scheduled in the park.
Food Concessions: A facility at the rear of the restroom facility. Its purpose is to sell food during public events in the park.
Gazebos: Several gazebos, the most recent of which was built on the highest elevation in the park, located opposite West Street.
To reserve use of O'Connell Athletic Field, the tennis courts, the Levenson concert stage, or any of the gazebos, please call the Worcester Parks Division at (508) 799-1190